The Atmospheric Radiation Measurement (ARM) website is an informational website for various audiences, from school classes to congressional staffers. With many different users to support, the ARM information architecture and design need to work in harmony to provide an intuitive experience.
PROCESS /

usability assessment
A usability study was conducted in concert with elicitation of feedback from current ARM.gov users through the website. Personas were generated for the most common users; (1) scientist / regular 'data discovery' users, (2) educational users, (3) informational users and (4) ARM program staffers.
solution / updated info architecture
The previous ARM.gov site navigation structure was flat and redundant. Finding specific elements involved trial and error, reading, and memorization. Though this structure was familiar to regular users, it was completely non intuitive to occasional and first time visitors to the site. (Including me when I joined the project!)
Multiple versions of the architecture were generated and iterated on with the team and stakeholders. Hierarchy, terminology and logic were debated with our personas in mind. The architecture was iterated on separate from the visual design, ensuring feedback that was specific to the logic of the information design.

​​​​​​​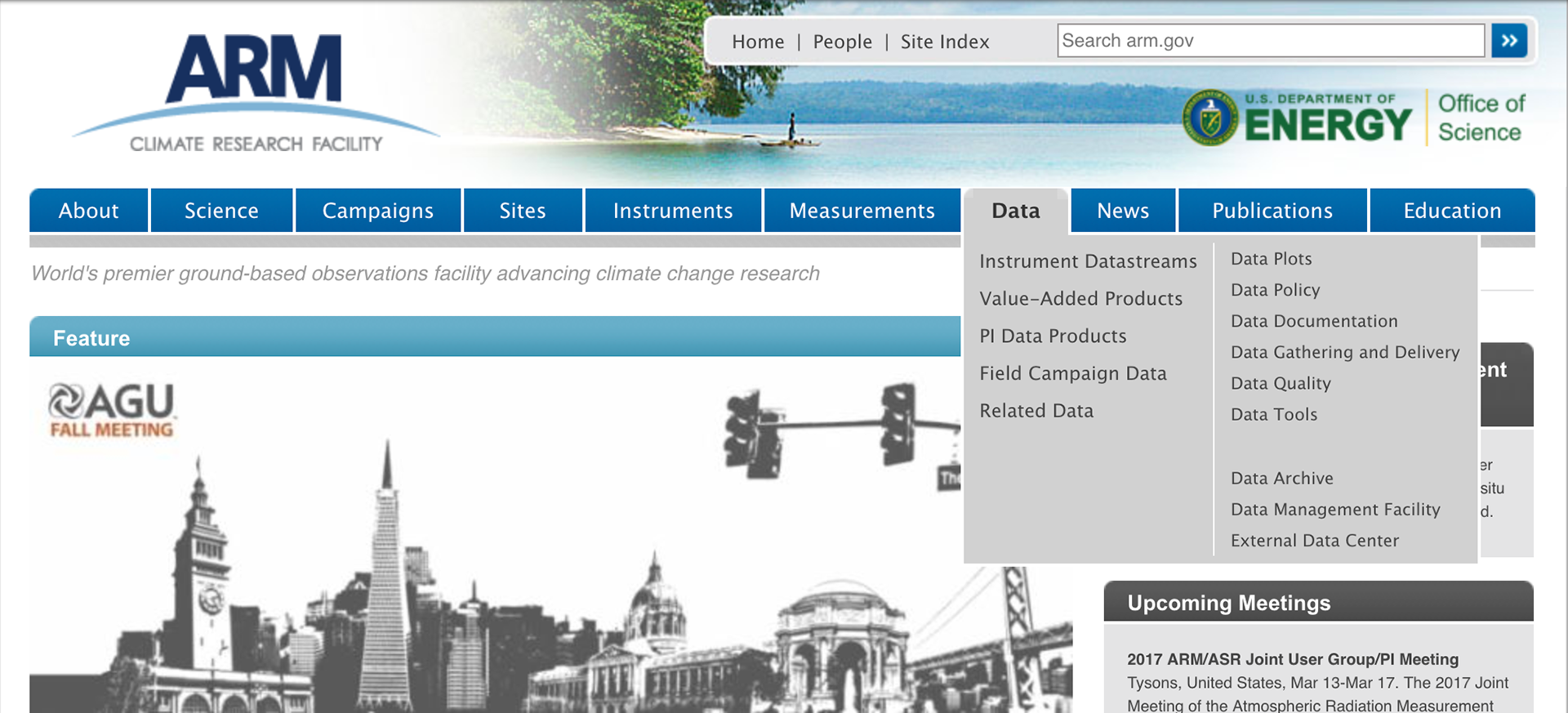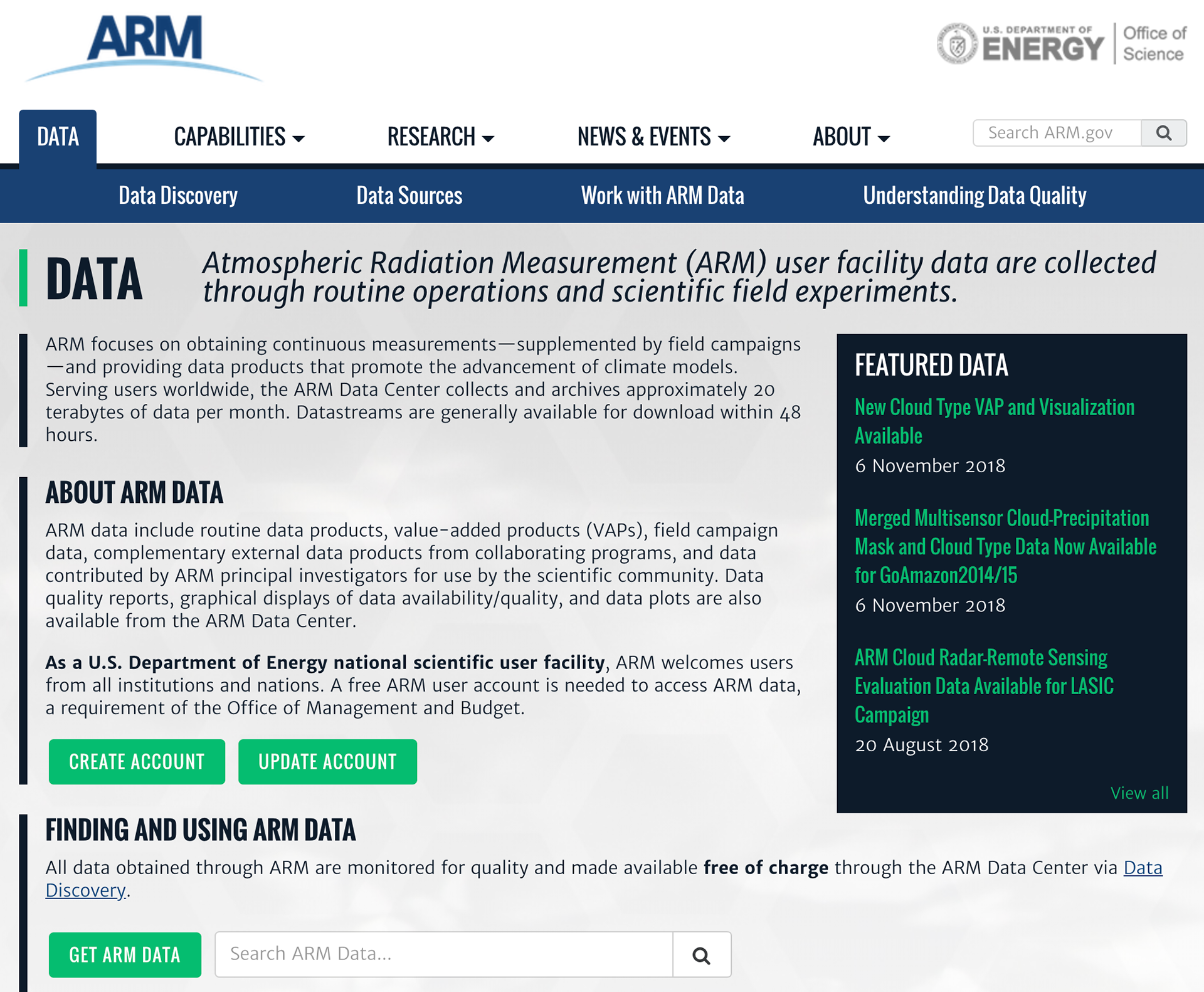 solution / updated visual design
The visual design of the previous ARM.gov website was dated and inconsistent.
With the architecture in place and important elements identified by the usability and user studies, various versions of the index page were generated for review with the team and stakeholders.
Selected front page mockup versions shown below.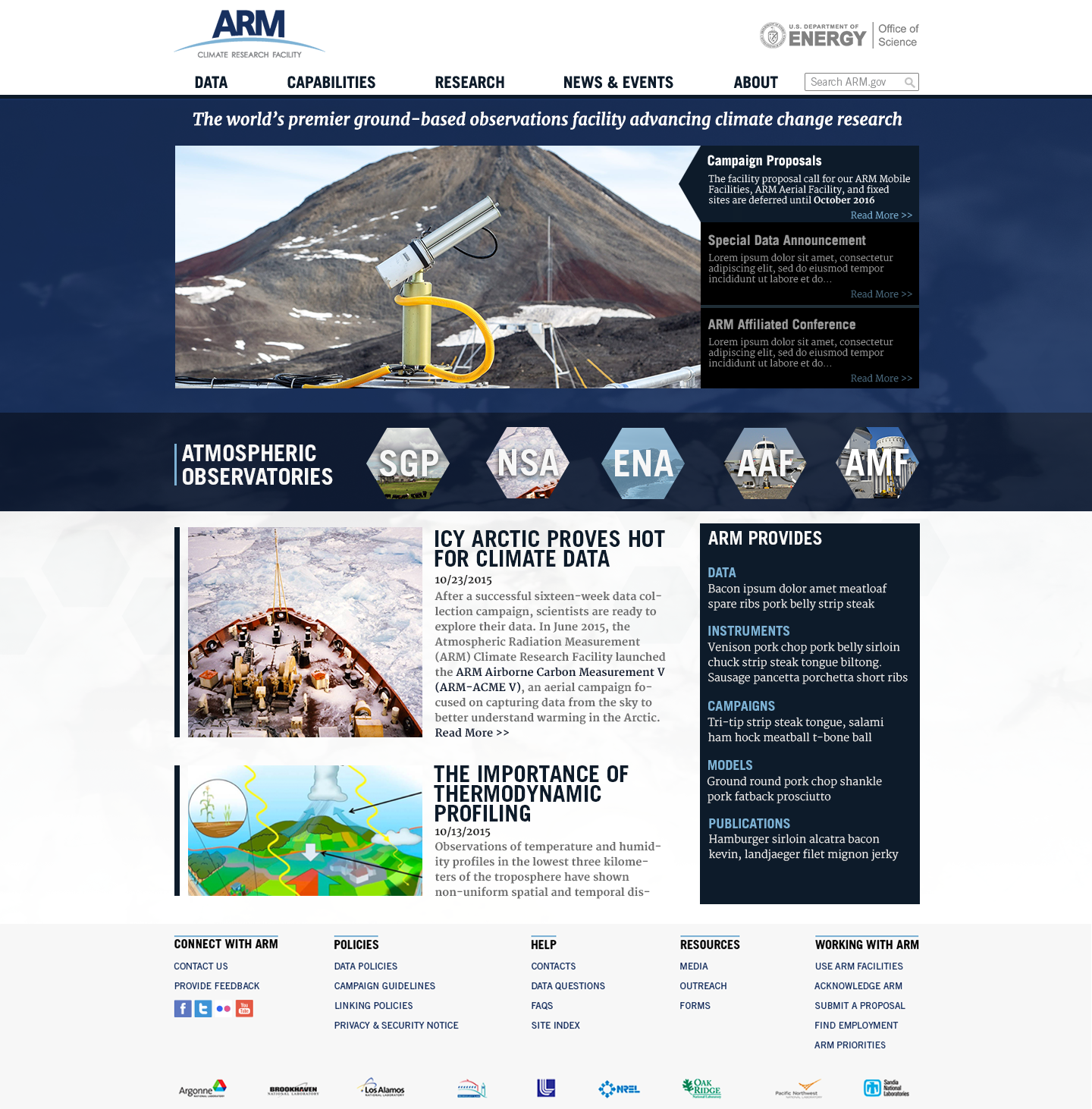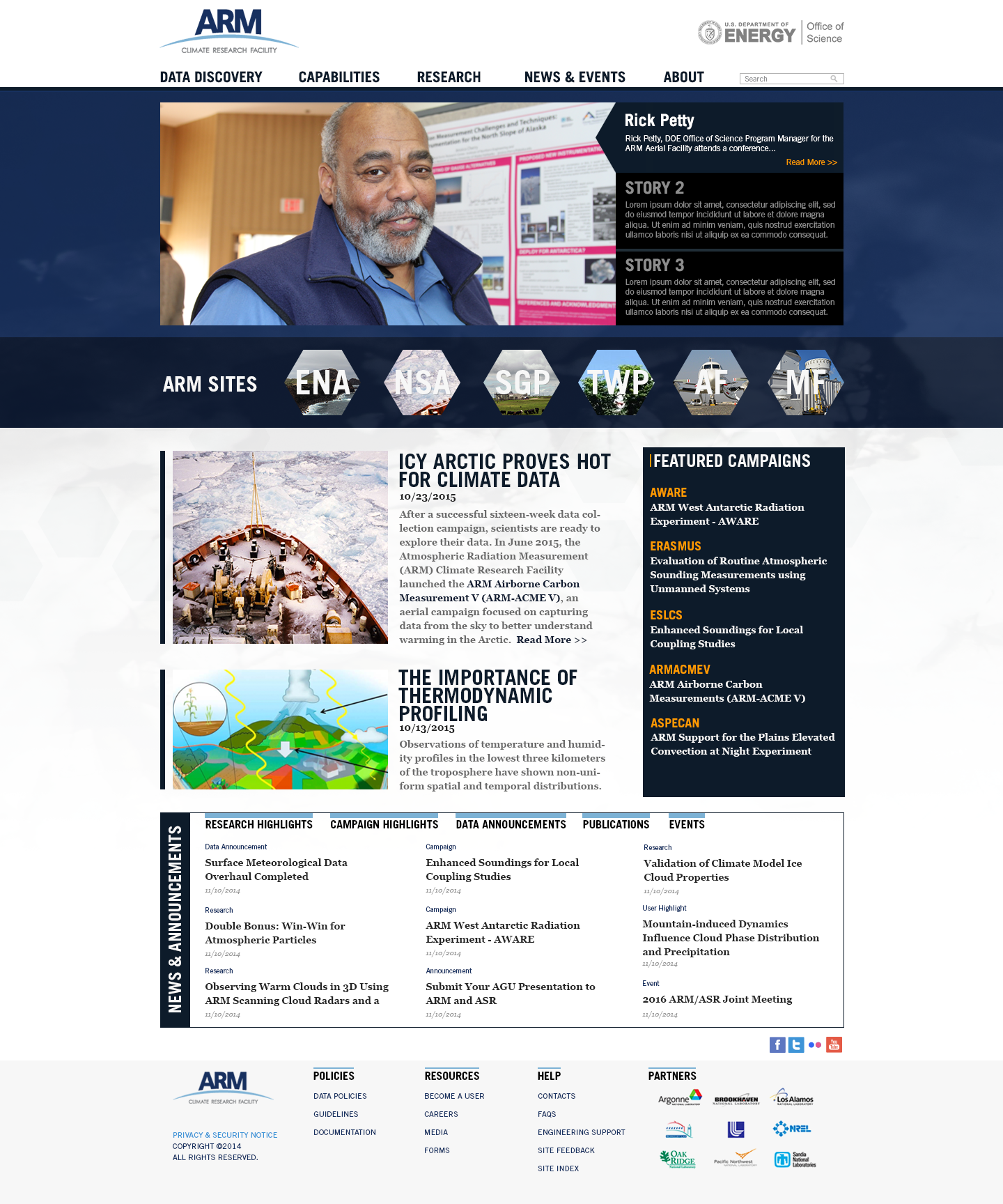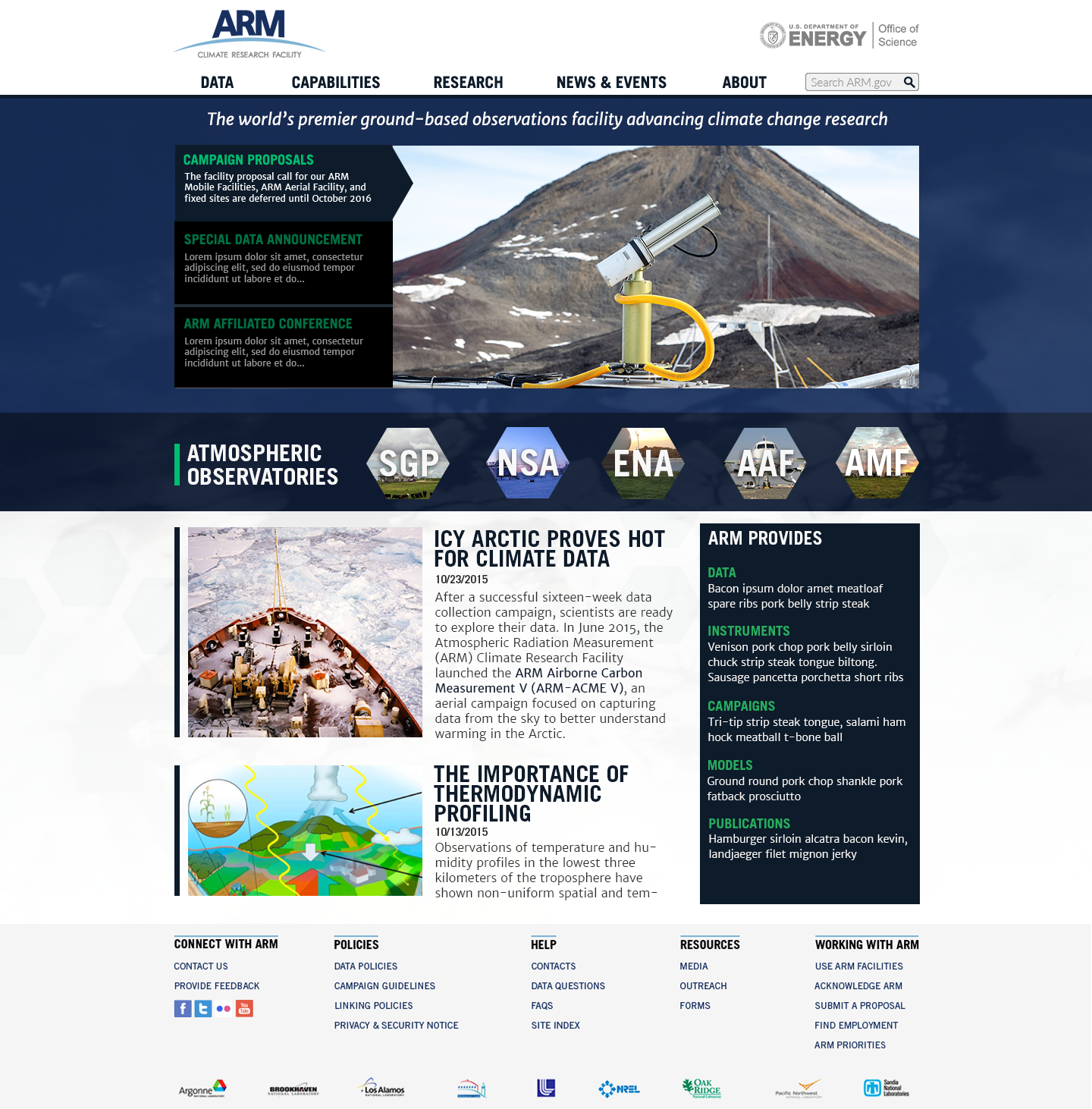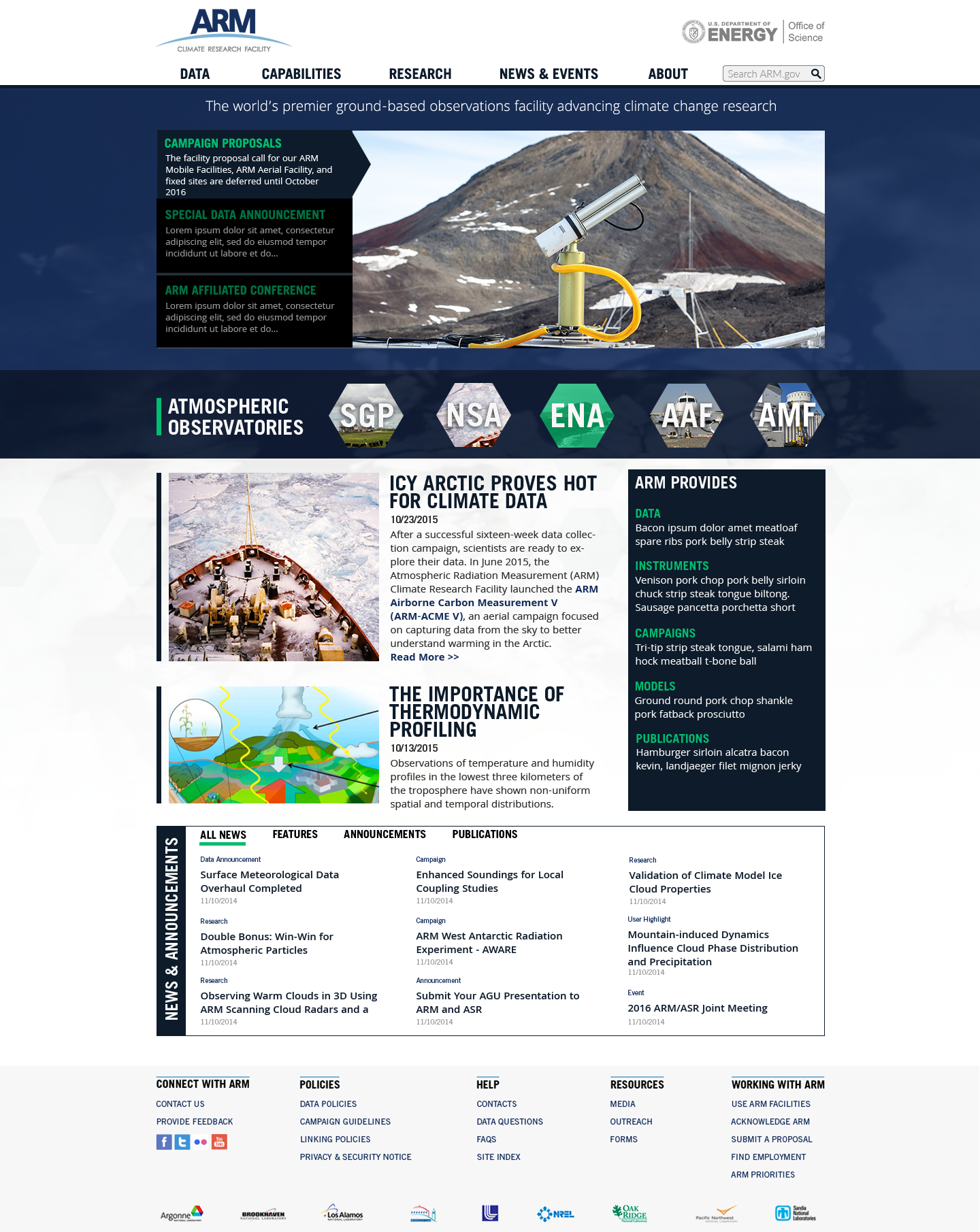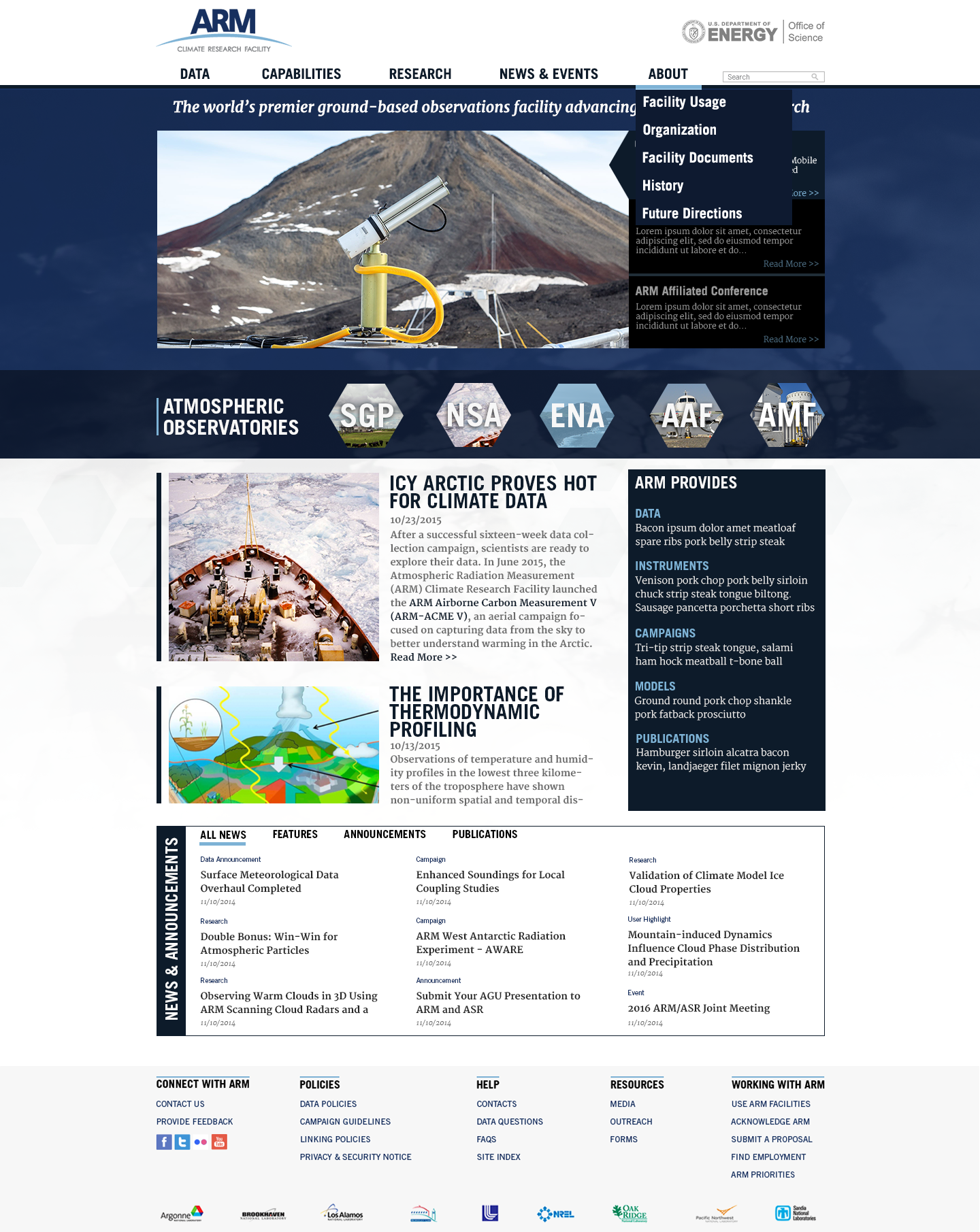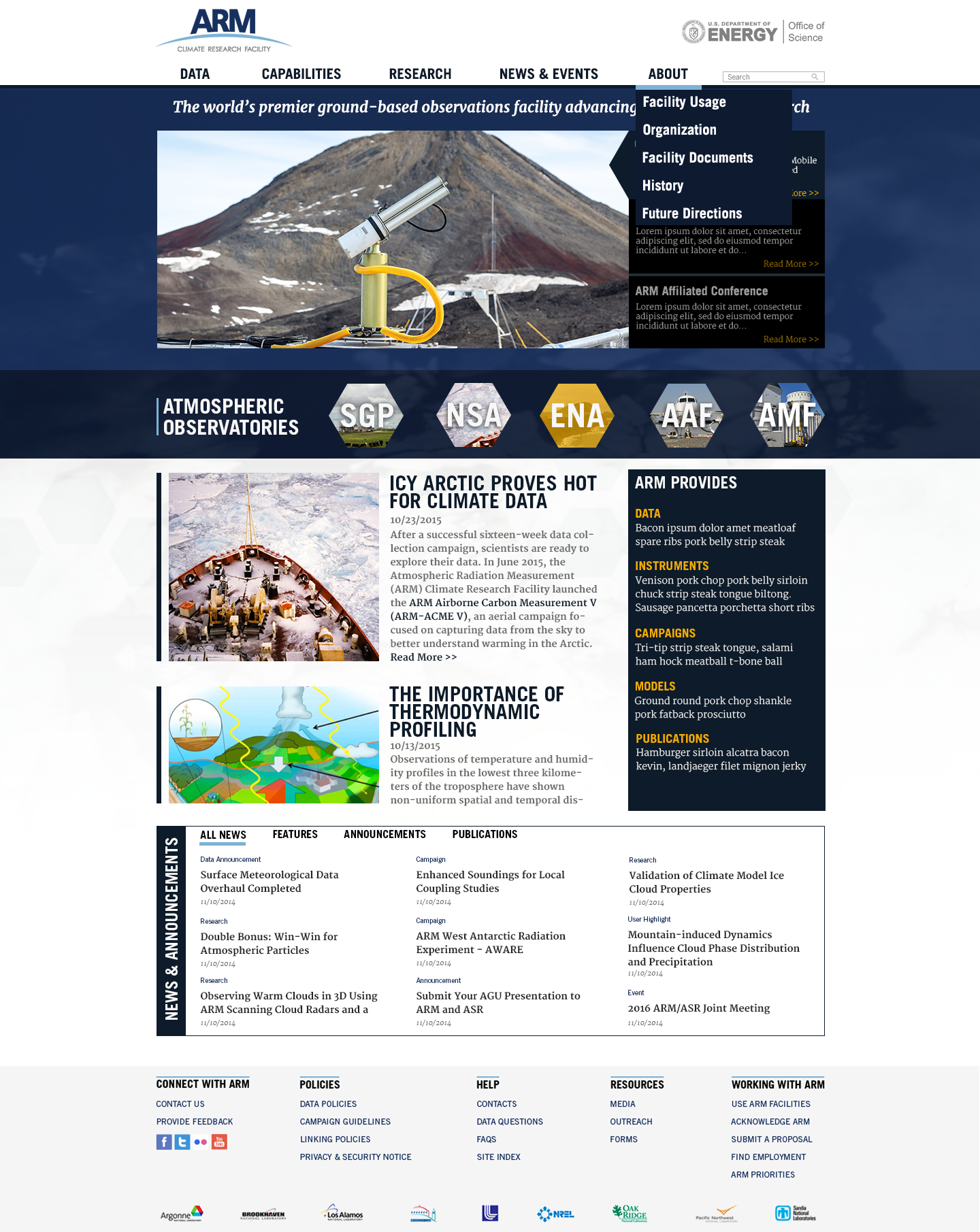 Though the top level navigation pages are diverse in content and presentation, there are hundreds of child pages for specific scientific instruments and measurements that require a consistent look and feel. Template mockups for each type of page were generated. Selected mockups are shown below.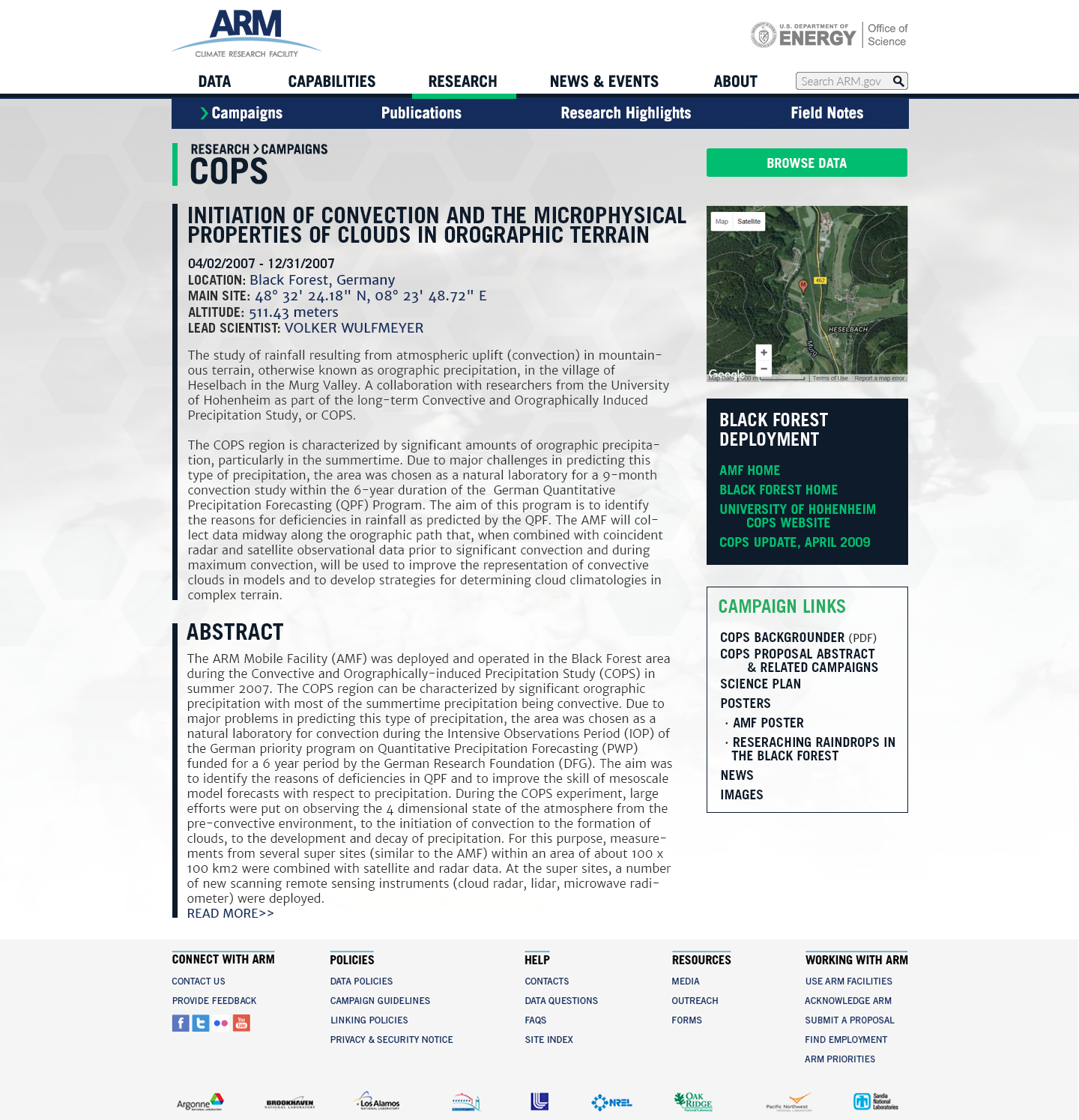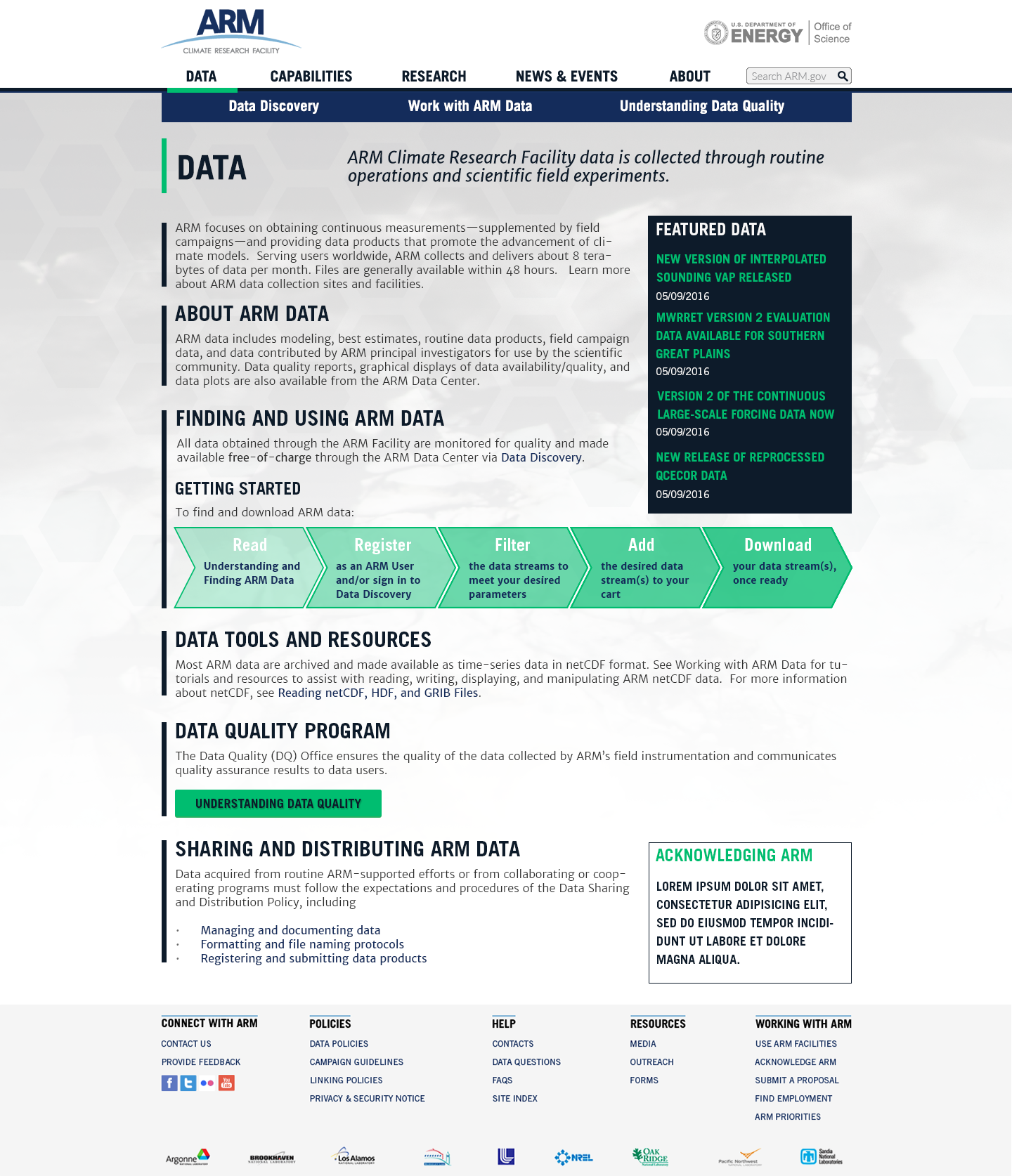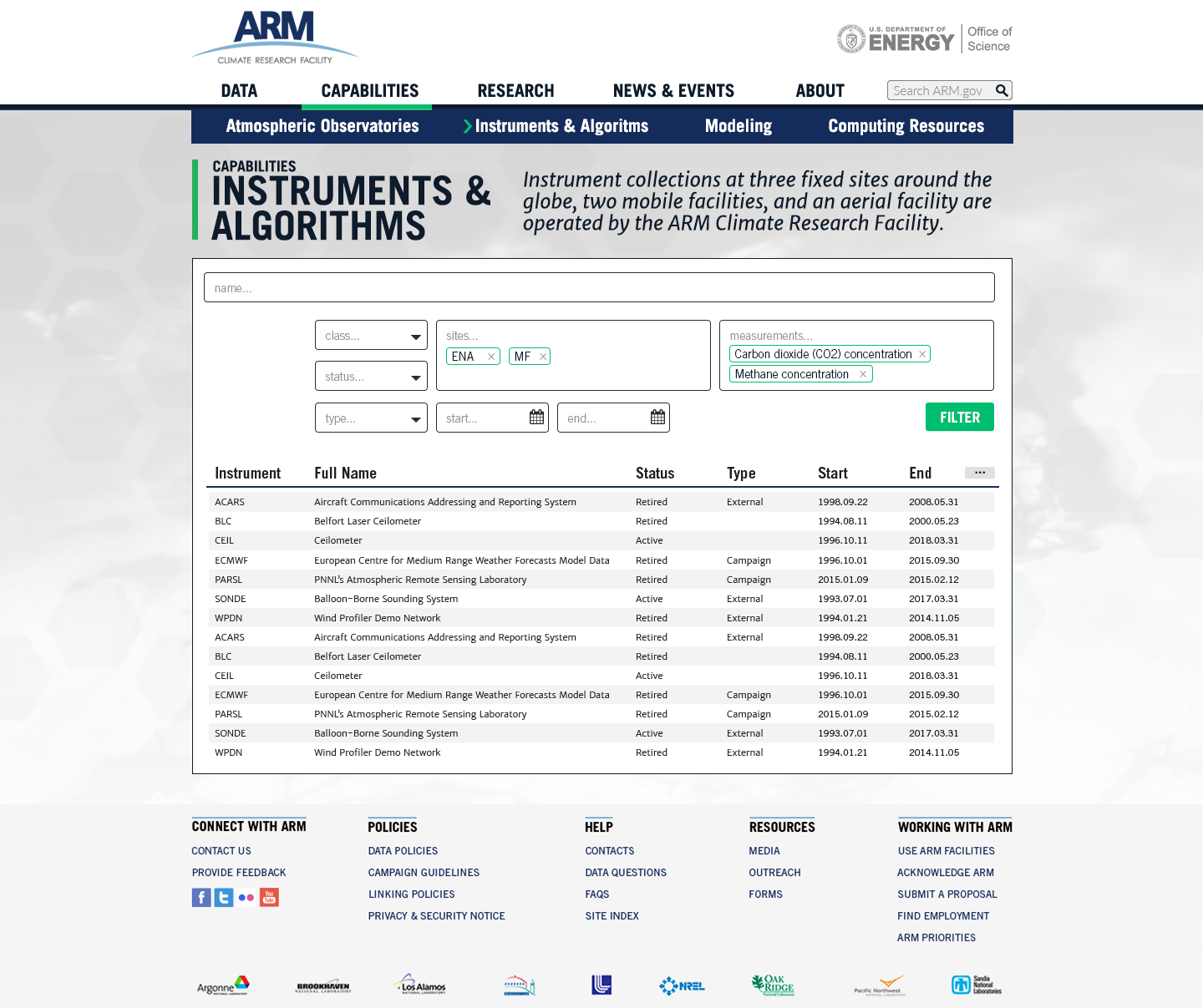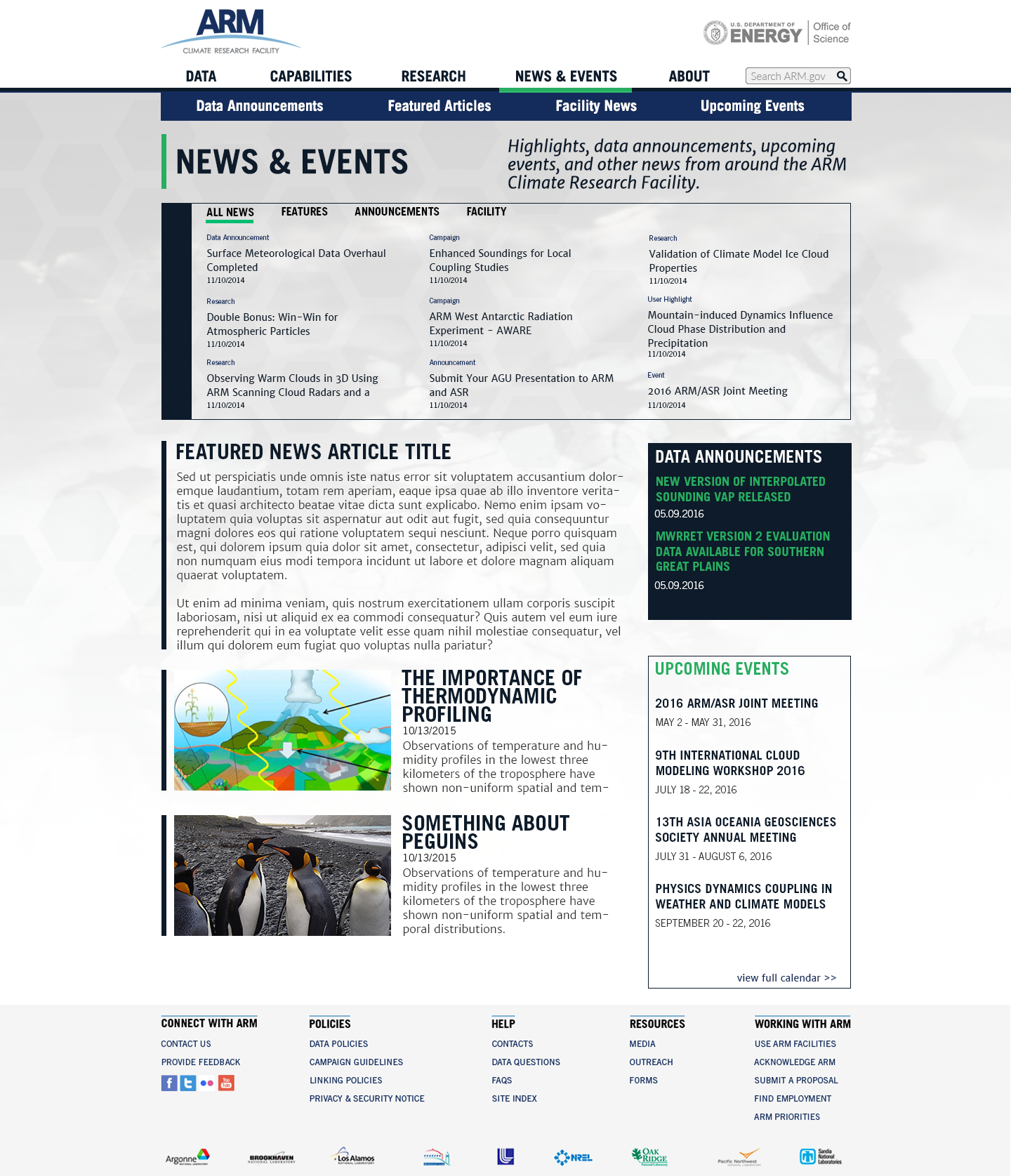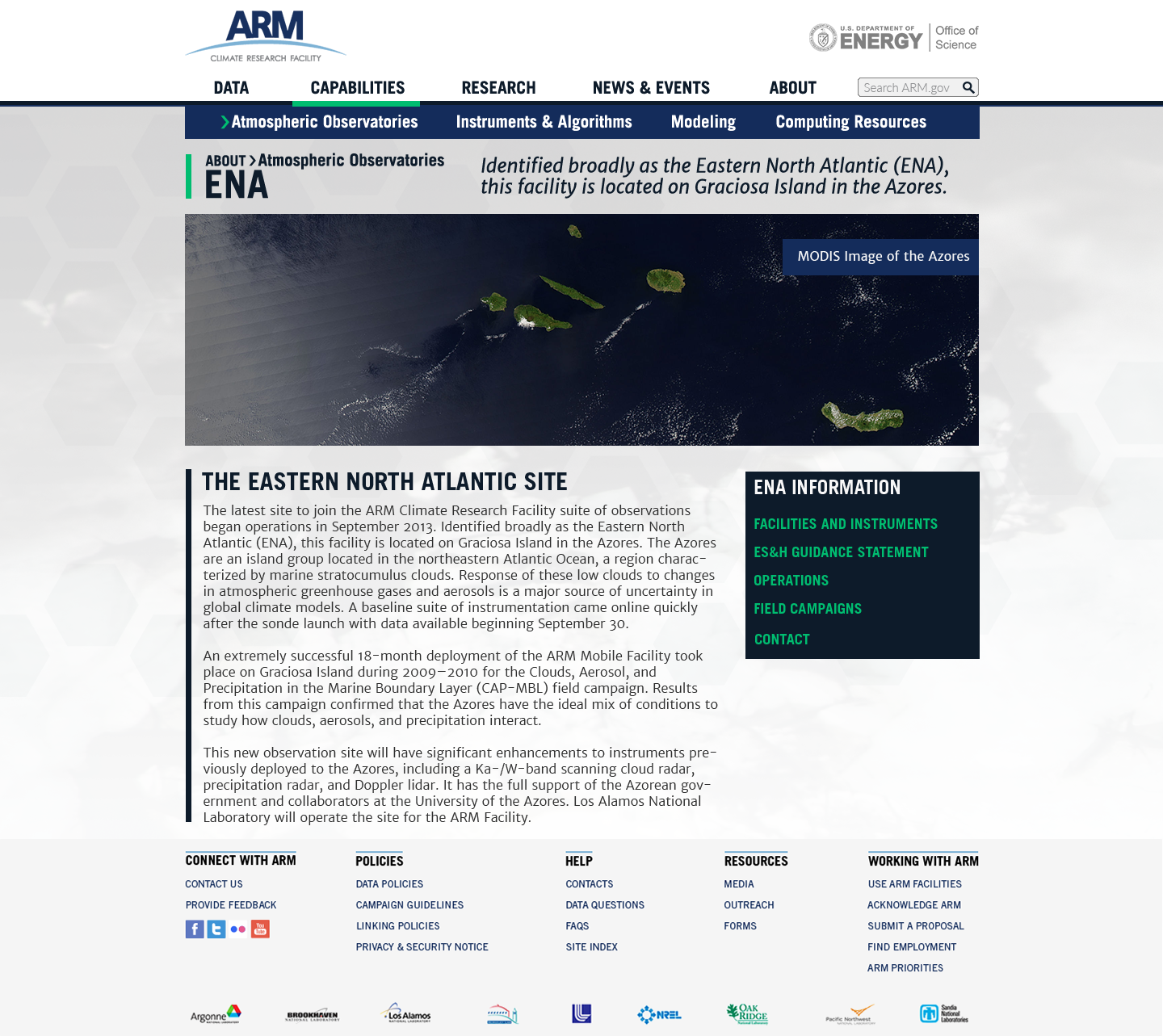 The ARM website has many developers, content creators and copywrighters who provide valuable information to ARM's users. To ensure that content look and feel was consistent with the ARM brand, a style guide was generated for use by the team.